Innovative Solutions for Project Delivery
We collaborate with our subcontractors and suppliers to achieve innovative solutions in support of project delivery to our clients.
Learn More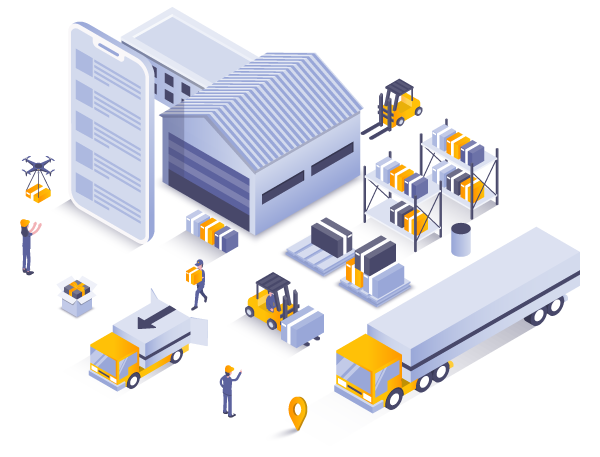 Coupa e-Procurement Platform
We monitor and evaluate new potential suppliers leveraging our new procurement platform to improve the way we purchase and interact with our supplier partners. We have selected the Coupa e-Procurement Platform as a digital sourcing solution to enable our vision and we are confident that this will strengthen the relationships with our trusted suppliers.
Please watch this short video for an overview of the platform features and benefits.
Prospective Suppliers
Welcome to Fleet & Procurement Services
Registration
If your company is interested in selling goods or providing services, please ensure your company is registered on Coupa's Supplier Portal. Registration on the CSP has no associated costs for suppliers. To complete the process of connecting with us, please fill out our questionnaire. This will help us better understand your services, capabilities, and business status.
By Invitation
After joining the Coupa Supplier Portal and completing our questionnaire you will now, when opportunities arise, be included in our buyer's search parameters for suppliers to participate in RFx activities. Once you are chosen for a sourcing event or award, you will be invited to our pre-qualification process.
Pre-Qualification
Invited suppliers will receive individual registration invitations by email. The pre-qualification process will require providing additional information to verify whether your company complies with our standards.
Existing Suppliers
What is new for you as an existing supplier?
Registration
Please ensure your company is registered on the Coupa's Supplier Portal.You will receive an email to verify your email address. Click on the link in the email and create a password for your CSP account. Once registered, email us your CSP account details allowing us to link your account and send an invitation.
By Invitation
Once we link your account you will receive an invitation to complete the qualification process. When new sourcing opportunities arise, our buyers will search for suppliers that best correspond to our requirements.
Qualification Process
The Qualification Process will require the existing supplier to provide additional information to verify whether your company continues to comply with our standards.
Coupa Procurement Platform
Digital Sourcing Training Resources
The Coupa Supplier Portal (CSP) is a free tool for suppliers to easily do business with your customers who use Coupa. You can manage content and settings on a customer-by-customer basis, including viewing purchase orders, setting up delivery methods, creating catalogs, sending invoices and advance ship notices (ASNs), and check the status of transactions, and more. Please visit the following links:
Resources:


Conducting Business Ethically, Safely & Fairly
A key component to our success is our commitment to conducting business ethically, safely, and fairly — and we expect our business partners to do the same. Our supply base aspiration is geared toward building relationships with the best suppliers in areas of innovation, compliance, quality, capabilities, on-time delivery and sustainability.
Corporate Responsibility
We are a leading provider of utility vegetation management and infrastructure services.
As a leading provider of utility vegetation management and infrastructure services, we are committed to strengthening our Environmental, Social and Governance (ESG) principals around workplace and public safety, diversity, equity and inclusion, corporate ethics and environmental sustainability. We believe a strong commitment to corporate responsibility makes us better able to serve our customers, employees and the public.
Supplier Diversity
Whether we are the supplier to a diverse organization or subcontracts to one, the goal is the same – providing opportunity and delivering value to our customers.
We strive to create mutually beneficial business relationships across a spectrum of diverse suppliers, including minorities, women, disabled veterans, and others with disabilities. We acknowledge that working with a wide range of professionals, suppliers, and consultants strengthens the communities that the company serves. The driving force of this program is to engage diverse suppliers who satisfy our standards and excel at providing required products or services.